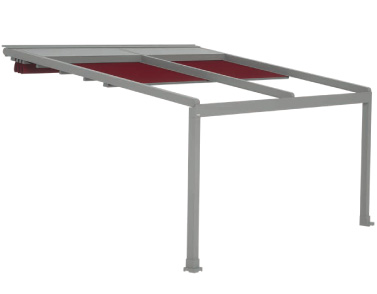 Markilux Pergola Stretch Awning
Sun & Wet Weather Protection Awning System
Elegantly designed awning system that lends optimum protection against sun, wind and rain with a reliable water drainage in minimalistic style.
The Markilux Pergola Stretch Awning System can span 7 metres in width and extends 7 meters depth with just a single cover. If coupled, the system can cover areas of up to 25 metres with 7 metres extension – great for covering a large patio or in a commercial setting such as bar and restaurant, creating a permanent outdoor shade structure.
The cover is made of waterproof UV-Resistant and highly flame retardant PVC or Sunvas Perla FR. The Markilux Pergola Stretch creates an impressive atmosphere and with its many customisation options, this can be further enhanced. Choose from a selection of integrated LED lines, IR heaters as well as lateral wind and privacy protection with a range of solutions from Markilux.
Features
Max Width: 7m (23′) – up to 25m as coupled system
Max Projection: 7m (23′)
System: Pergola type sun and weather protection
Operation: Radio-Controlled Motor
    Optional: Silentec Motor, Radio-Controlled Motor
Options: LED-line in the cover support profiles, cross-beam with heaters/LED lighting, vertical cassette roller blinds, lateral wind and privacy protection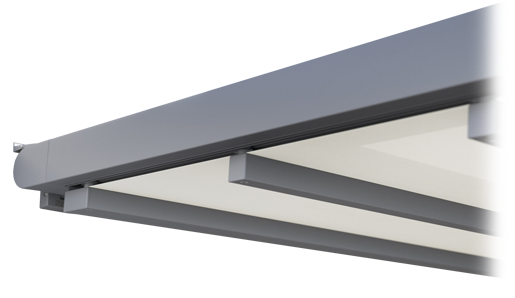 Sizes stated are Max Width x Projection.
*Other options available - see the awning model page for more details

Book a Free Survey
If you are interested in any of our shading solutions, please get in touch.
Other shading solutions you might be interested in