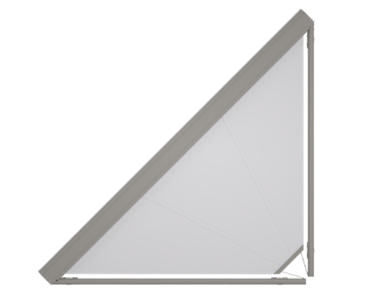 Markilux 893
Triangular Blind For Special Situations
This awning features a round cassette with the blind itself being guided into the fully enclosed cassette via a guide track and automated system ensuring your awning closes perfectly every time & is protected from any external conditions.
The Markilux 893 can be installed internally or externally, whichever your preference & is ideal for special situations such as having triangular windows. We make sure to have a shading system solution whatever the shape of your windows may be.
If chosen to install externally, this awning can sustain winds up to 23mph, ideal for windier conditions on warmer days.
Features
Max Width: 4m (13'1″)
Max Height: 5m (16'5″)
Cover Guidance: Guide Tracks Plus Tensioning Cords
Cover Tension: Gas Pistons in the Track
Wind Resistance: 2, Equivalent of Beaufort Force 5, Wind Speed 17-23 mph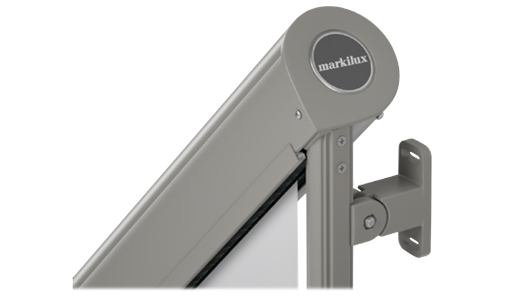 Sizes stated are Max Width x Height/Projection.
*Other options available - see the screen/blind model page for more details

Book a Free Survey
If you are interested in any of our shading solutions, please get in touch.
Other shading solutions you might be interested in