Retractable Commercial Awnings
& Permanent Outdoor Shade Structures
We provide commercial solutions for businesses looking to expand their space onto their external settings by providing patio/balcony & free standing awnings as well as pergolas. All our awnings can be made to order and can be supplied with fabrics that can withstand water, wind & prolonged exposure to the sun meaning we can offer an effective solution no matter what the season.
Our commercial awnings are ideal for expanding space in;
Hotels
Bars
Cafés
Restaurants
Pubs
These awnings will help you cater to more people visiting your business, which in turn expands your operating space and leads to more revenue generated.
Commercial awnings truly are an asset as opposed to a liability as they can also enhance the exterior profile of your business through the colours & signwriting possibilities available as well as the opportunity to serve more people, meaning this could pay the initial cost off in just a couple of years making this an investment worth your while.
Totally Customisable to Match your brand our Awnings/Pergolas can come in;
Range of Shading Systems to Suit Your Business
Selection of 250+ Fabric Patterns & Colours
Signwriting
Accessories, options & extras available
So what are you waiting for? Fill in the form to request a call back in order to generate more business & serve more customers through our commercial shading systems today!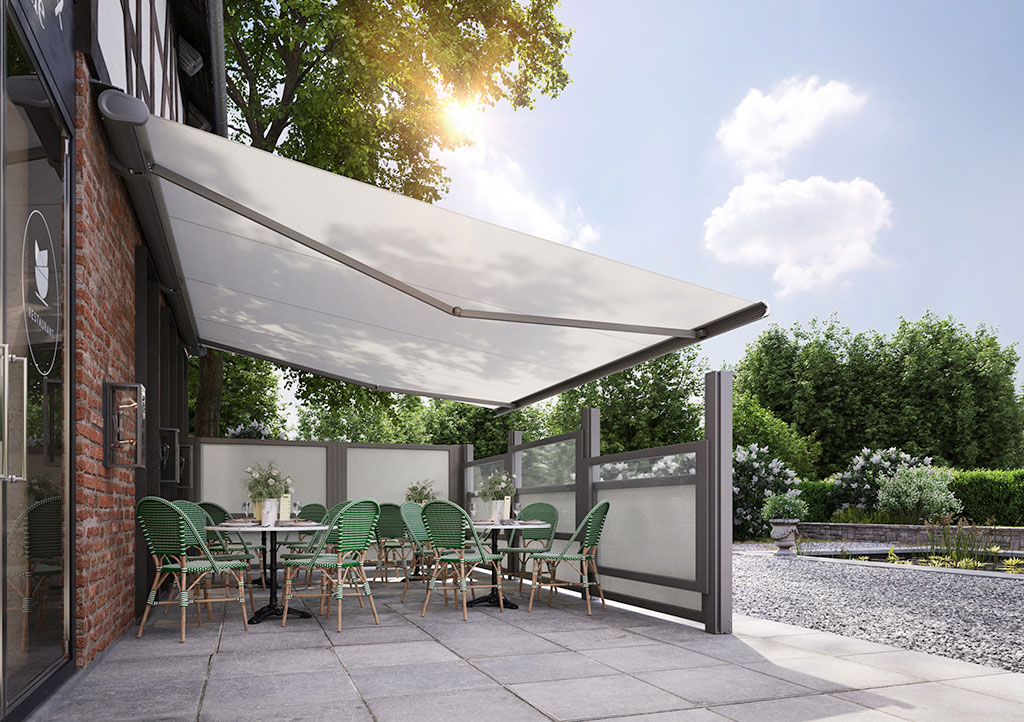 Explore our outdoor shading solutions for smaller bars and cafes. Cafe awnings are included in our retractable awnings range, covering areas up to 7 metres wide with a 4 metres projection. Most of our awnings can be coupled to reach greater widths – double or tripple the width of a single awning. If the 4 metre projection is not enough to cover the outside area of the bar or cafe, with the use of free standing shading structures or our awning stand systems the projection can be doubled as well.
Retractable awnings are usually fixed to the wall and can be manually operated or fully automatic with the use of motor drives and weather sensors. Explore our cafe awnings and shading solutions to get a better idea of the possibilities.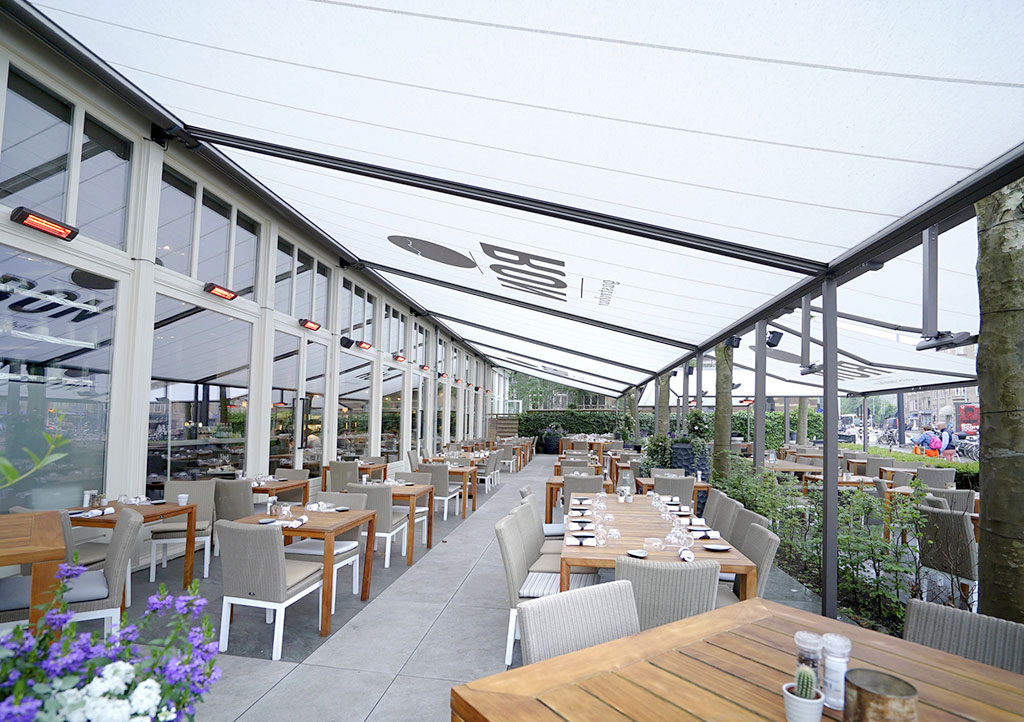 Creating a positive atmosphere in your restaurant is as important as serving delicious great looking food. Our restaurant awnings and permanent outdoor shade structures will add to that positive experience and help to keep your customers happy whilst using your outdoor seating areas. Our shading solutions and awnings for restaurants come in many shapes and styles so we can help you create amazing shaded space your customers will love. Whether you need to cover just a smaller patio with an awning or use a free standing shading structure to cover large areas, we have a solution tailored specifically for your needs. Explore the range of restaurant awnings, pergolas and modular systems available.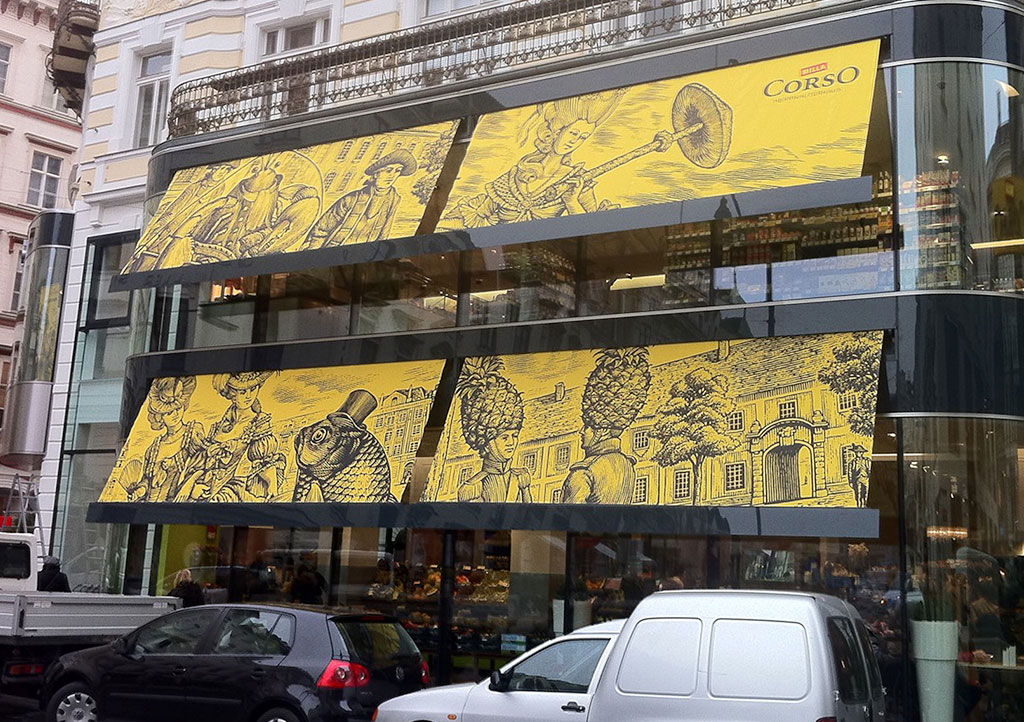 Create a perfect shade for your shopfront with our Shop Awnings and Shop Front Canopies. Providing shade to your shopfront won't just decrease the amount heat and light getting into your shop or causing glares on your shop window, but also improve the visibility of your shop by adding branding to your new shop awning. We have a range of retractable awnings that can be fully automated using special weather sensors and electric motors but also fully customised as to the size and brand matched awning cover colours. Explore our amazing range of retractable shop front awnings and other shading solutions.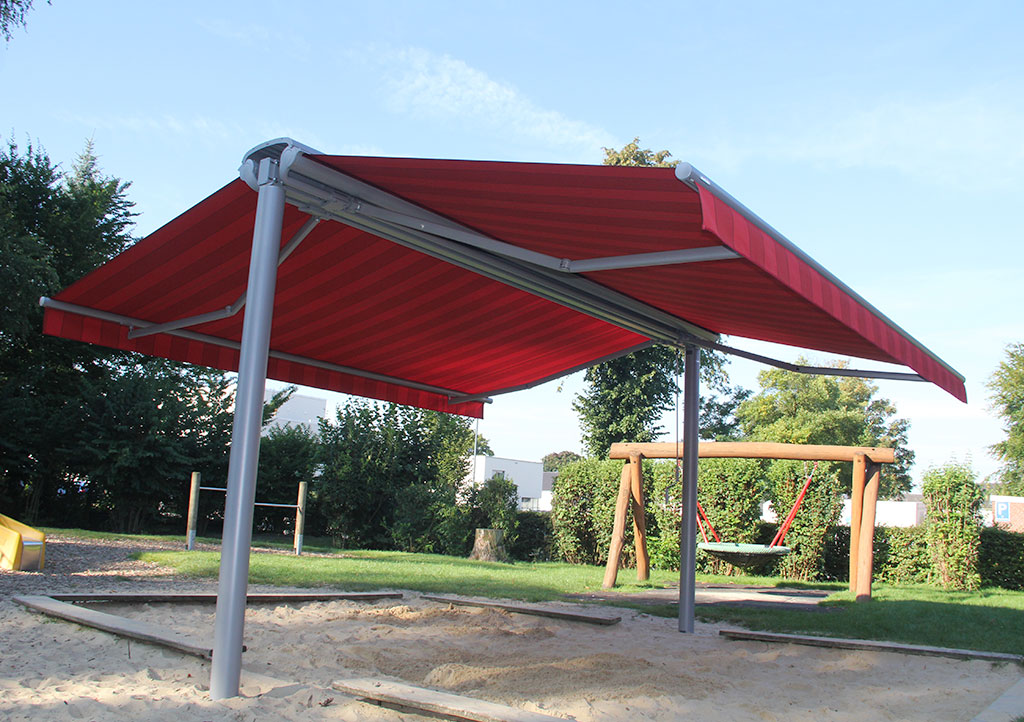 Keeping children safe in during hot summer days is a top priority for any parent. We offer a number of playground shading solutions to provide shade for children playing at the playground as well as parents. Our Markilux Syncra awning stand can be combined with almost any retractable awning in our range but there is a possibility to build a permanent outdoor shade structure by combining the Markilux Syncra with one of our Pergolas. Explore the possibilities for your playground shade and discover our free standing awning solutions.

Sizes stated are Max Width x Projection.
*Other options available - see the awning model page for more details

Other shading solutions you might be interested in