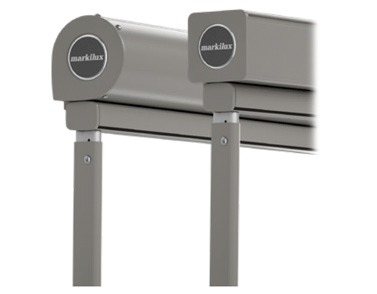 Markilux 730/830
Ideal for smaller windows & balconies
The Markilux 730/830 drop arm awning has a cassette system which includes steel gas pistons when operating the arms allowing smooth control. The awning itself has excellent cover tension. Each awning comes with a spring assisted locking mechanism. The maximum pitch this awning can be adjusted down to is 140°. 
The Markilux 730 has a square cassette whilst the 830 comes with a round cassette allowing you to choose a profile which best suits your property. These awnings can sustain winds up to 23mph providing you cover from the sun even when wind conditions are not favourable.
Features
Max Width: 7m (22'11")
Max Projection: 2.5m (8'2″)
Cover Guidance: Drop Arm (0.8 / 1 / 1.2 / 1.5 m)
Cover Tension: Stainless Steel Gas Piston
Wind Resistance: 2, Equivalent of Beaufort Force 5, Wind Speed 17-23 mph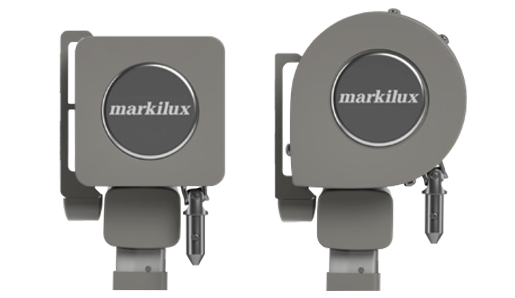 Sizes stated are Max Width x Height/Projection.
*Other options available - see the screen/blind model page for more details

Book a Free Survey
If you are interested in any of our shading solutions, please get in touch.
Other shading solutions you might be interested in