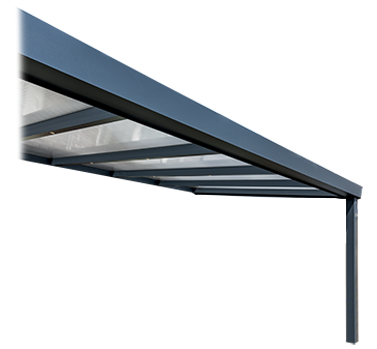 Deponti Giallo Sun Canopy Veranda
A Veranda Which Makes A Stunning Impression
Designed to bring comfort, style, and functionality together, the Deponti Giallo Veranda is perfect for enjoying the great outdoors while sheltered from the sun.
Crafted with meticulous attention to detail, the Deponti Giallo Sun Canopy Veranda boasts a robust construction that ensures durability and longevity. The high-quality aluminium used in its design guarantee that it can withstand the elements, providing you with a reliable and long-lasting outdoor solution, and the customisable polycarbonate roofing panels allow you to decide exactly how much sun you want to receive.
We offer a wide array of veranda options, so why not explore our full range of Premium Verandas, or explore some of our accessory options, such as Depontis Fiano Glass Sliding Doors, which elevate the aesthetic of any veranda, and offer cosy weather protection.
Features
Width: 4060mm | 5060mm | 6060mm | 7060mm (Multiples thereof)
Depth: 2500mm | 3000mm | 3500mm | 4000mm
Colour: RAL 7024 Texturized Graphite Grey, RAL9005 Black, RAL9001 Cream White
Drainage: Straight
Posts: Rectangular (115mm x 100mm)
Roofing: Polycarbonate (Opal/Clear/Ultra Clear/Solar Control)
Options: Polycarbonate Options, Side Gables, Side Walls, LED Lighting, Grillo Fencing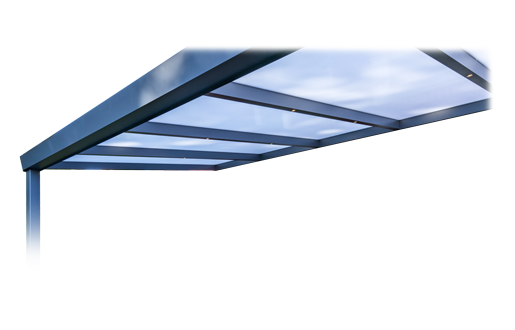 Sizes stated are Max Width x Projection.
*Other options available - see the awning model page for more details

Book a Free Survey
If you are interested in any of our shading solutions, please get in touch.
Other shading solutions you might be interested in