Markilux 1700
Elegant & timeless open awning
The magnificent Markilux 1700 awning with open design creates comfortable shading on your balcony or patio. The stable design of the torque bar allows for coupling up to 3 awnings to shade a huge area of 21m wide with a projection of 4 metres. The stretch option on the other side allows application for narrow patios with the crossover folding arms – where the projection of the awning is greater than width.
Equipped with Bionic Tendon arm technology, the Markilux 1700 can be customised with optional polished chrome fittings and valance, while the manual operation can be upgraded to servo-assisted manual, hard wired or remote controlled motor.
Features
Max Width: 7m (23′) can be coupled
Max Projection: 4m (13'1″)
Operation: Manual
    Optional: Servo Manual, Hard-wired Motor, Radio-Controlled Motor
Folding Arm: Bionic Tendon
Options: Polished Chrome End Cap Inserts, Valance, Coupled Awning, Stretch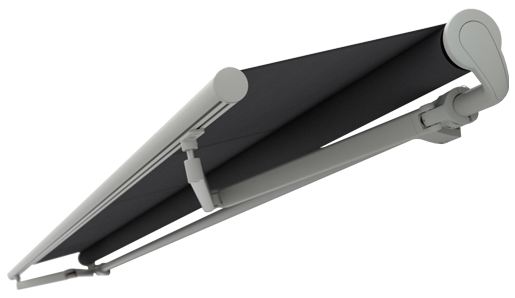 Sizes stated are Max Width x Projection.
*Other options available - see the awning model page for more details

Book a Free Survey
If you are interested in any of our shading solutions, please get in touch.
Other shading solutions you might be interested in