Markilux Awning Covers Collection
Unique hi-tech awning fabrics
Markilux has close to 100 years of experience in designing and developing top quality awning covers and textiles, utilising innovative technology, high grade materials and comprehensive quality management. As a leading manufacturer, Markilux currently offers a range of fabrics with over 250 patterns in coordinated colour groups as well as extremely broad colour pallette that allows your new awning to match your imagination and property style.
Markilux awning fabrics are made in Germany in accordance with strict quality standards using the most modern weaving technology and offer the highest degree of UV protection of UPF 50+. In addition all fabrics are finished with a special snc coating, developed by Markilux, that creates a self-cleaning effect, provides amazing longevity and resistance against rain, light and tempereature fluctuations. Oeko-Tex standard 100 certificate guarantees that they are free from chemicals and harmful dyes.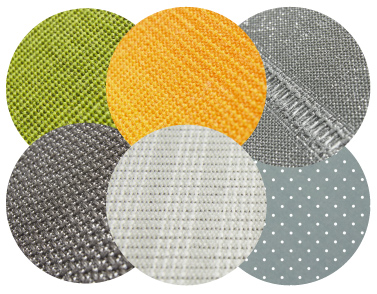 Specials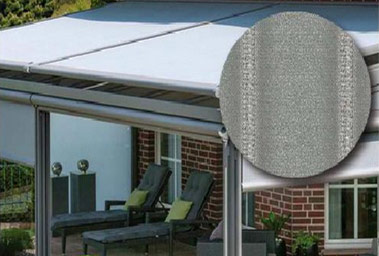 Water and air permeable material with gaps in the warp, woven into the fabric. Ideal for conservatories.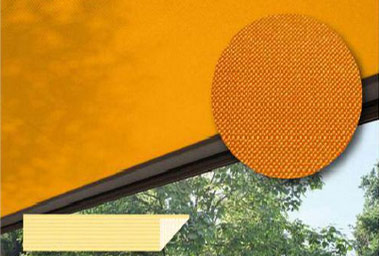 Flame resistant and water repellent sunsilk fabric used where strict fire retardancy regulations are required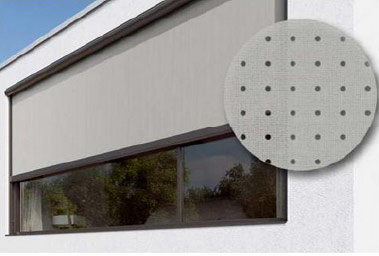 Perforated sunvas fabric with impressive transparency and good light & air permeability. Used for sidescreens, shadeplus, vertical roller blinds and glass canopy awnings.
Book a Free Survey
If you are interested in any of our shading solutions, please get in touch.
Discover the Range of Markilux Awnings & Other Shading Solutions