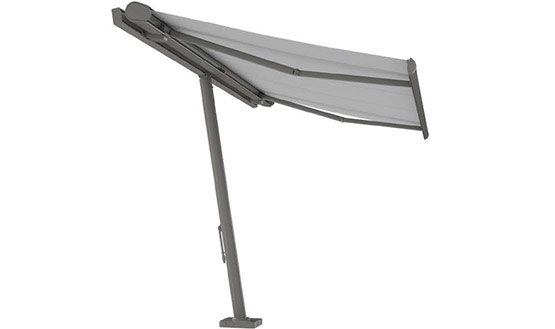 Markilux Planet
A great freestanding awning for those hard to shade areas.
The Markilux Planet is a truly remarkable awning with the rotating version which can be rotated by up to 335 degrees, giving any users constant shade throughout the day even when the sun follows it's natural cycle, great for tough to shade areas.
The fixed version is also ideal for areas where the sun is not as elusive & provides great cover in open areas. The folding arm technology that Markilux equip their awnings by provides outstanding practicality and functionality.
Features
Max Width: 6m/6.1m (19'8″/20′) or *5m/5.1m (16'5″/16'9″)
Max Projection: 3m (9'10") or *3.5m (11'6″)
System: Awning-cum-Parasol with One Awning
Operation: Depending on the Awning Model
Folding Arm: Depending on the Awning Model
Fixture Type: Freestanding on Concrete Foundations
Options: Depending on the Awning Model, Flex (335° pivoting), Shadeplus / Drop Valance, Base Plate Covers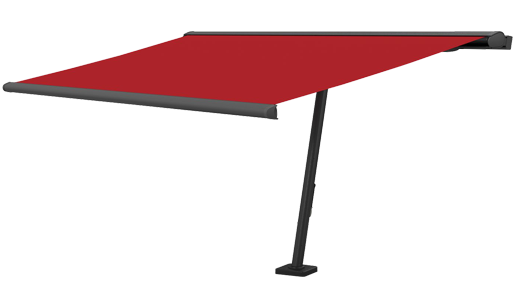 Awnings combinations available with
Markilux Planet stand system
Sizes stated are Max Width x Projection.
*Other options available - see the awning model page for more details

If you prefer your awning to stand on
two feet and cover larger area, the Markilux Syncra is the solution
Book a Free Survey
If you are interested in any of our shading solutions, please get in touch.
Other shading solutions you might be interested in