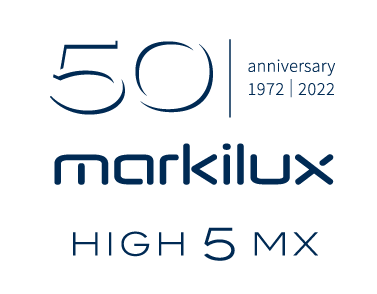 HIGH 5 Anniversary Colours
Five trendy non-standard colours without surcharge
To celebrate the 50th Anniversary, in addition to the standard frame colours, Markilux offers five trendy colours without a surcharge. Available for the entire range* of award-winning retractable awnings (*except the Markilux 1300 Awning model). Explore the High 5 colour options and choose the one that suits your personal and property style – elegant black, sophisticated metallic blue, harmonious green, cosy champagne or real silver metallic.
Real Silver Metallic | 5051
The most radiant and brightest of all Markilux trend colours, finely finished in metallic silver. It gives your new awning the perfect reflection with a noble shine, adding extra flair to your outdoor living. The real silver metallic is a real gem on any patio, feels like from a different world. Now without a surcharge as part of our 50th Anniversary celebrations.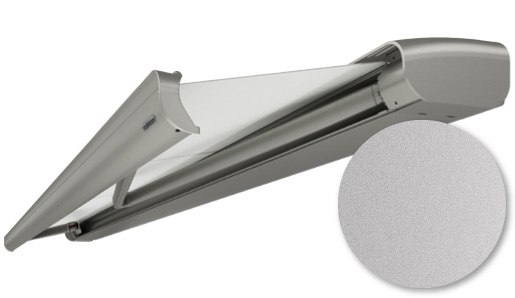 New Champagne Metalic | 5062
A gentle beige tones complemented by metallic finish discreetly blends with the outdoors while making a statement of exclusivity. The new champagne metallic is an interpretation of a sophisticated lifestyle. Allow your new retractable awning to make you want to live outdoors. Join us in celebrating our 50th anniversary and choose this special finish at no extra cost.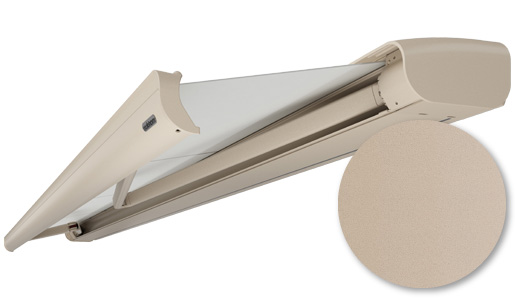 Fine Green | 5073
The word best describing the fine green finish is harmony. A soft pastel coloured frame is very fashionable, providing modern look and feeling of well-being – perfectly complementing the popular hygge style. Take advantage of the fine green finish without a surcharge and let your Markilux awning create a nice and cosy outdoor living.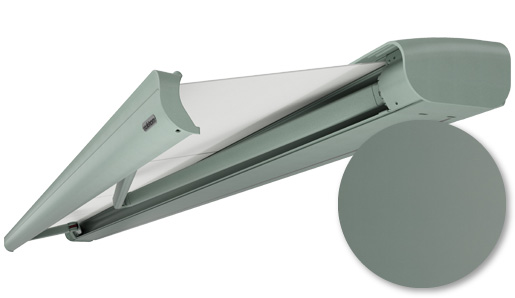 Space Blue Metallic | 5084
With a rich, velvety tones, the dark blue metallic finish conveys a sense of security and calmness. This classy and fashionable appearance will provide a sophisticated look of your new awning.
Available without surcharge until the end of 2022 as part of our 50th Anniversary celebrations.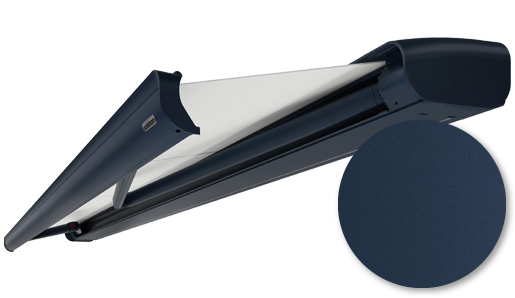 Concept Black | 5095
Elegant and deep black colour in matt finish that would provide rich contrast and emphasise modern architecture of your property and outdoor space. This exceptional concept makes a clear statement of self confidence. Available without surcharge during our anniversary year 2022.
Sizes stated are Max Width x Projection.
*Other options available - see the awning model page for more details

Book a Free Survey
If you are interested in any of our shade solutions, please get in touch.
Discover the Range of Markilux Awnings & Other Shading Solutions