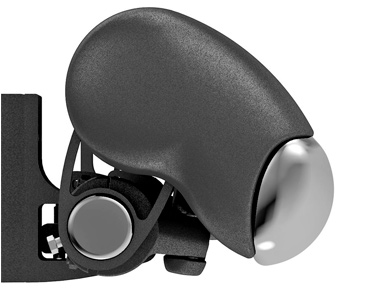 Markilux 1600
One of the most beautiful awning in the range
The unique, Markilux 1600 semi-cassette awning with its harmonious, semi-circular design is a winner of the IF product design award. It is open at the bottom but when retracted, it closes flush with the front profile and protects the cover from the rain. Probably the most beautiful awning in your neighborhood, the 1600 uses twin round steel link chains arm technology, which can be upgraded to markilux's own bionic tendon arm technology. The max span of this awning is 7.1m and it can project up to 4m. As this awning can be coupled, it can effectively stretch to over 14 metres  in width which is perfect even for a commercial application.
The markilux 1600 awning comes with manual operation as standard and can be upgraded to servo-assisted manual operation, hard-wired or remote controlled motor. Other options such as LED spotlights in the front profile, end caps in polished chrome or drop valance are available.
Features
Max Width: 7.1m (23'3″) Can be coupled
Max Projection: 4m (13'1″)
Operation: Manual
    Optional: Servo Manual, Hard-wired Motor, Radio-Controlled Motor
Folding Arm: Twin Steel-Link Chains
    Optional: Bionic Tendon
Options: LED Spots in the Front Profile, Polished Chrome End Cap Inserts, Shadeplus / Drop Valance, Valance, Coupled Awning, Stretch
Best For: Larger Patios and Commercial Use

Sizes stated are Max Width x Projection.
*Other options available - see the awning model page for more details

Book a Free Survey
If you are interested in any of our shading solutions, please get in touch.
Other shading solutions you might be interested in