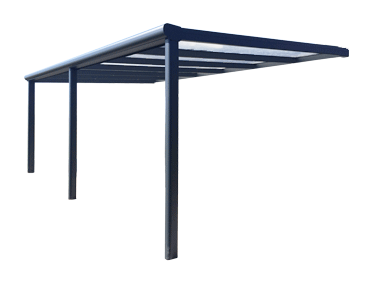 Deponti Bosco Verandas
Bespoke Aluminium Verandas
Our Deponti Bosco Lean To Verandas are the ultimate personalised sun shades. We can tailor your Veranda entirely to your specification, so you can have the Veranda you've always wanted without compromise. The radiant polycarbonate roofing comes in a variety of options for you to enjoy, from ultra clear opal, to totally opaque, to automated sun control so you can have the best of both, without the hassle. These high quality sunshade panels are supported by a high quality and sturdy aluminium frame, which come in an array of colours. Due to their modular nature, these Verandas can spread as far wide as you want, and have a maximum projection depth of 6000mm.
Deponti's Bosco Verandas offer a fresh al fresco oasis for you to relax under, and enjoy the summer breeze. Give your garden or patio that extra flare of class and style to impress your guests, while also treating yourself with the tranquil outdoor space you've always dreamed of. All this and more are available at economical prices. If you're looking for an even more extravagant Veranda to really shine, why not check out our premium range of Verandas, or explore Deponti's Fiano Glass Sliding Doors which make an excellent addition to any veranda.
Features
Width (mm): 4060/5060/6060/7060 or a multiple thereof
Depth (mm): 2500/3000/3500/4000/6000
Colours: Traffic White Texturized RAL9016, Cream White RAL9001, Grey Texturized RAL7024, Black RAL9005 
Gutter: Half Round or Square
Roofing: Polycarbonate (Opal / Clear / Ultra Clear / Solar Control)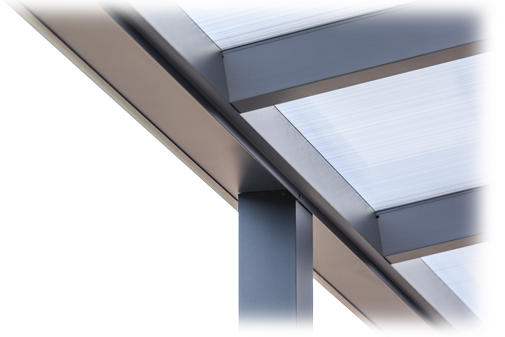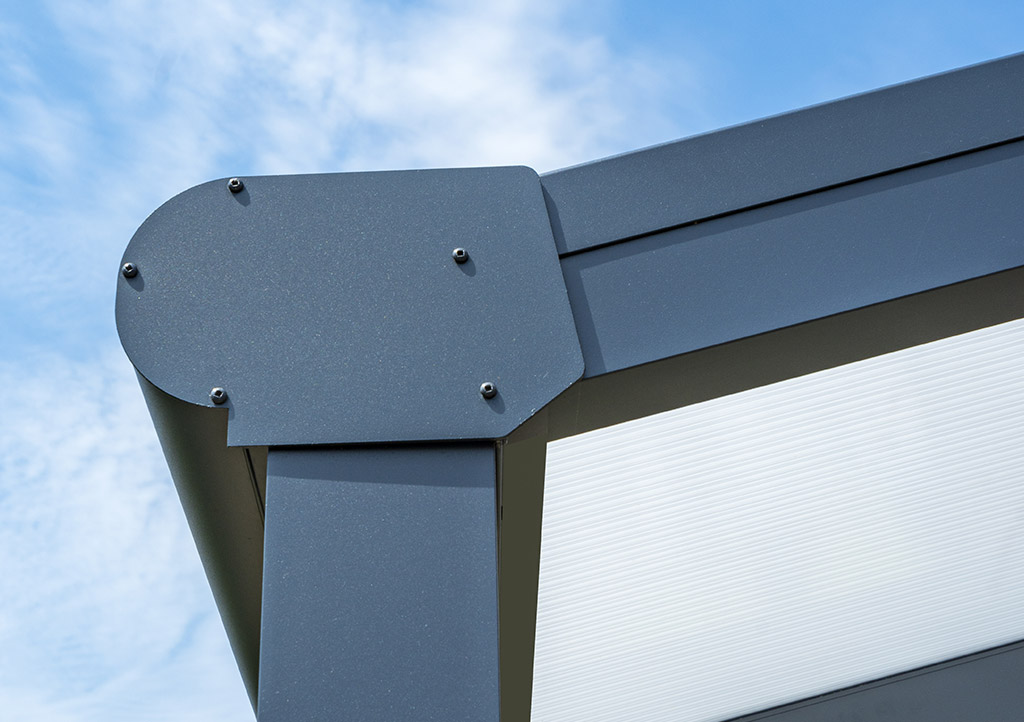 Aluminium Frame
The Bosco range has an extensive series of different polycarbonate panels, but each of them are supported by a strapping aluminium frame. The practical design of the support struts allows a vast degree of flexibility and adaptability. The sleek but sturdy frame saves space by requiring wall supports on only one face, to service a large surface area.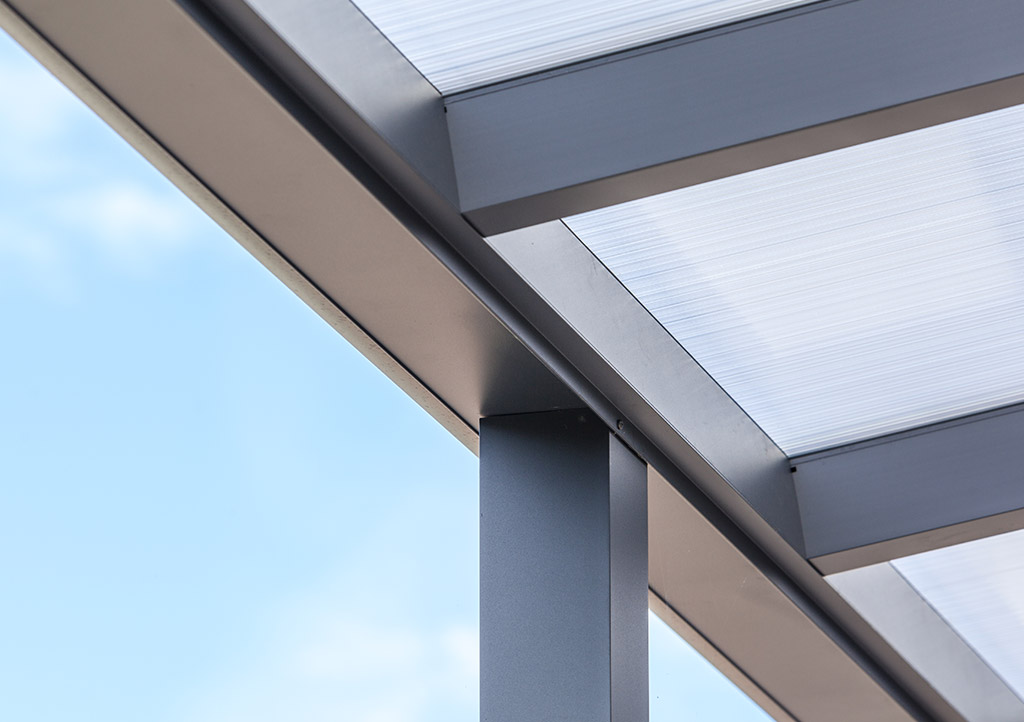 Customisable Panelling
The Bosco range's Polycarbonate Panels are totally modular. That means you can choose the level of luminosity you want to permeate your Lean To Veranda. We have options ranging from clear & ultra clear, which give your veranda maximum warmth and light, to opaque for those who enjoy the full shade. But we also offer Sun Control panels which keep light transmission as high as possible while selectively blocking infrared waves from the visible light to get a low solar transmission, this lets you maintain the highest solar factor possible while allowing you to get the temperature just right for you.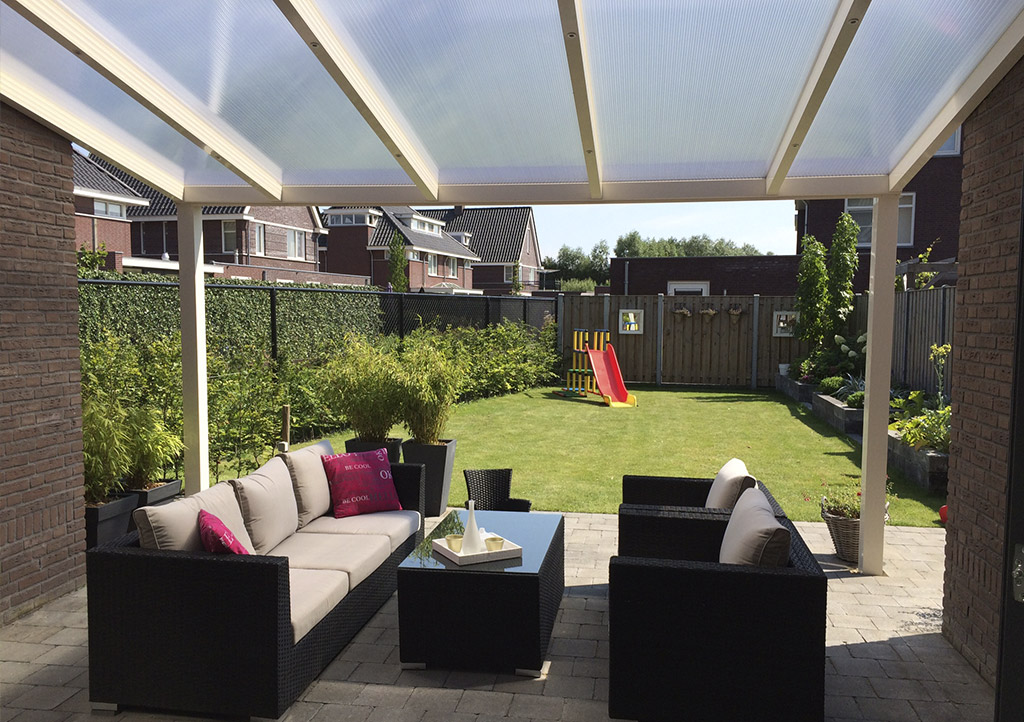 The Best Choice For Your Home
We are proud that the Deponti Bosco makes an impressive extension to any home. Its incredibly versatile design and total freedom of appearance and ability, as well as its great price to quality ratio has made it an instant classic. We made it so that these verandas can be easily interlinked, which makes them available in virtually any width.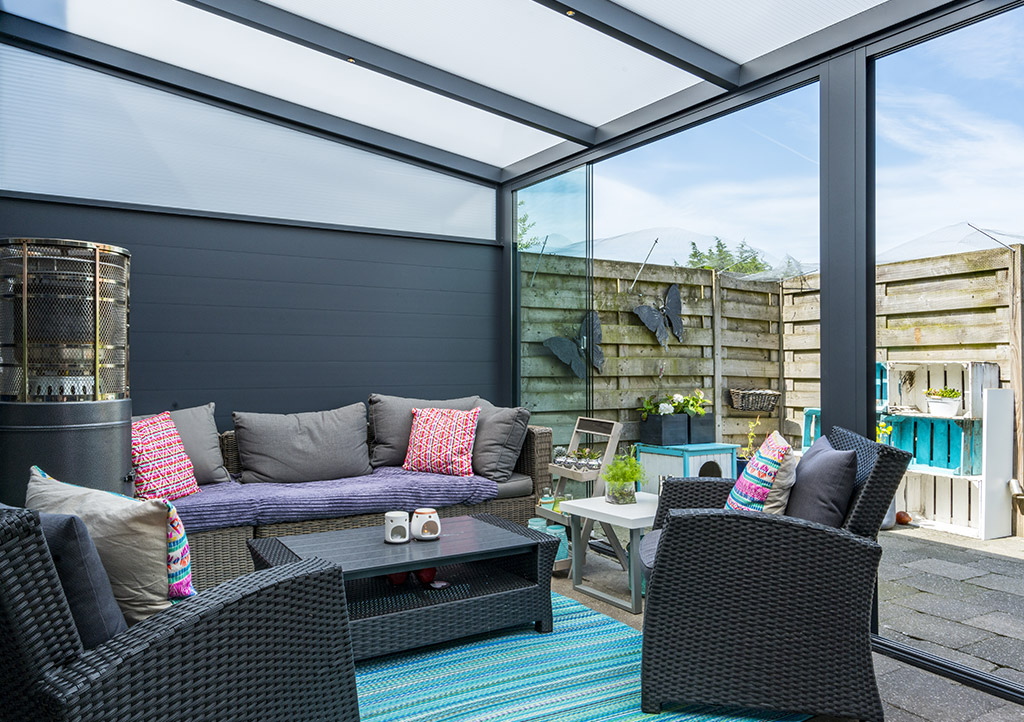 Premium Features
Alongside the stunning base unit, we offer a lot of supporting accessories to go with your Deponti Bosco Lean To Veranda. They range from LED lighting and infrared heating systems to keep your Veranda comfortable all year round, to Grillo fencing and side gables for your veranda, if you want a bit more privacy.
Not to mention, you can now get Glass or Polycarbonate Sliding Walls, as part of your accessory package. That means you can turn your veranda into a full on indoor/outdoor hybrid living space, allowing you to truly get the best of both worlds.
Sizes stated are Max Width x Projection.
*Other options available - see the awning model page for more details

Book a Free Survey
If you are interested in any of our shading solutions, please get in touch.
Other shading solutions you might be interested in