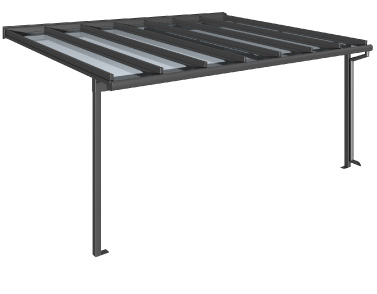 Erhardt Glass Verandas
Elegant Glass Verandas
Enjoy the outdoors no matter the weather. Erhardt's range of bespoke Bauhaus style glass verandas give your garden a sheltered, sophisticated vista point. A perfect fusion of your garden's natural charm and your living room's cultured design. A glass veranda is a permanent all in one extension of your home which lets you make the best of the fresh air, regardless of the weather.
Erhardt's unique modular design allows you to design the veranda of your dreams. Offering options for shading, sliding panels, inbuilt heating, LED lighting packs, there is nothing your Erhardt veranda can't do. The combination of these features compliment each other perfectly, creating spectacular ambience. The robust aluminium frame and the elegant near invisible glass panes, make the perfect open air patio space.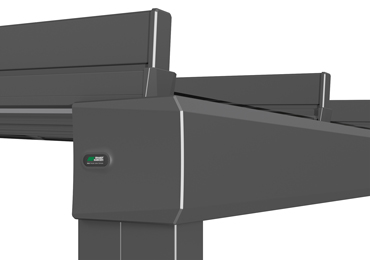 Aluminium Frame
Erhardt has a range of configurations for you to choose from for your glass veranda, but each of them are supported by a robust aluminium frame. The sharp design of the multi-piece wall connector allows a vast degree of flexibility and adaptability. The sleek but sturdy frame saves space by requiring only a few wall supports for a large surface area. Three different options for rafters are available for different use cases. All rafters come with channels for fitting a variety of lighting and awning attachments.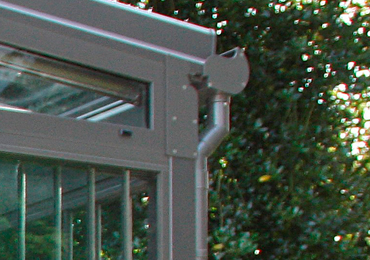 Concealed Drainage
Keeping it clean, while not being seen. These hidden drainage pipes are integrated into the support beams. The front profile can be easily opened for cleaning and maintenance thanks to their easy clip system. The concealed pipes are integrated into the side gutter, under the frame profile, and under the wall connector cover. Erhardt glass verandas have excellent concealed drainage to keep your garden extension dry and clean.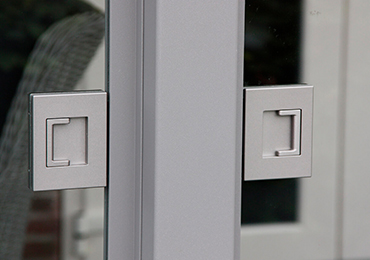 Modular Design
By virtue of Erhardt's flexible design for their terraces, there are many possibilities. The glass roof can be complemented with more glass elements, sliding elements or shading options. These options are available in any combination, and can be added at any time. These modular options allow you to design your ideal omni-seasonal outdoor veranda area.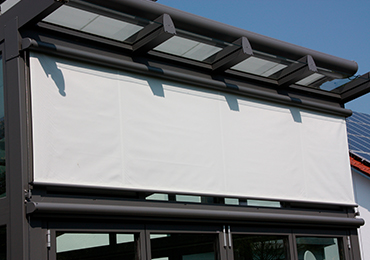 Premium Features
Keep your glass veranda climate perfect year round, with available heating and shading options. Horizontal and vertical awnings are available, so you can get the right amount of sun. Integrated infrared heating options let you enjoy your garden on cold nights and in the Winter months. LED lighting packs are also available to keep your veranda inviting any hour of the day or night.
Sizes stated are Max Width x Projection.
*Other options available - see the awning model page for more details

Book a Free Survey
If you are interested in any of our shading solutions, please get in touch.
Other shading solutions you might be interested in