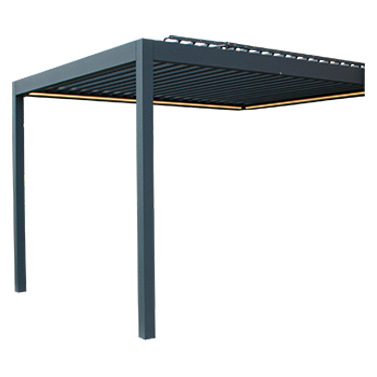 Deponti Pinela Deluxe Louvered Pergola
The perfect fusion of indoor design & outdoor charm
Enhance your outdoor living experience with Deponti's state-of-the-art Pinela Deluxe Louvred Pergola, a contemporary marvel designed to revolutionize your calming outdoor space. Boasting a sleek modern style, our pergola sets the stage for a stunning sheltered outdoor oasis.
The centerpiece of our Louvred Pergola is the innovative louvred roof panels. These adjustable panels provide the ultimate control over sunlight and shade, allowing you to create the perfect ambience at any time of the day. Effortlessly adjust the louvres to let in just the right amount of sunlight or protect yourself from the scorching heat, all at the press of a button, as the Pinela Deluxe is fully automatic. Enjoy your outdoor activities come rain or shine, as the louvred roof panels provide reliable shelter from unexpected showers. You can even retract the louvres, to allow for a completely open roof, which you can deploy at will, giving you total control over the sun under your Louvred Pergola. Explore our range of Premium Verandas, or Deponti's range of accessories which work well with the Pinela systems, such as their stunning range of Fiano Glass Sliding Doors.
Features
Width: 3000mm | 3500mm | 4000mm
Depth: 3014mm | 3571mm | 4128mm | 4964mm | 6078mm
Colour: RAL 7024 Graphite Grey
Panels: Panels are retractable to create 79% open space. With the SOMFY remote control, the panels of the Pinela Deluxe and the optional LED lighting can be controlled.
Operation: Manual, with optional automation with the Somfy remote control, with panel adjustment, and optional LED control
Applications: Can be installed both as a wall model and freestanding.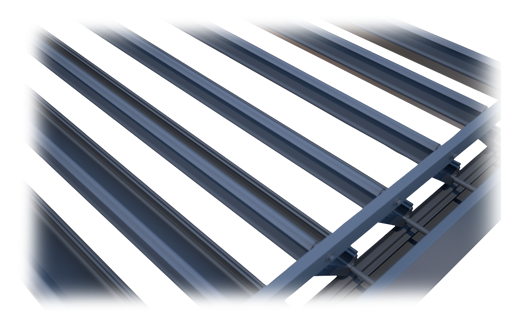 Sizes stated are Max Width x Projection.
*Other options available - see the awning model page for more details

Book a Free Survey
If you are interested in any of our shading solutions, please get in touch.
Other shading solutions you might be interested in