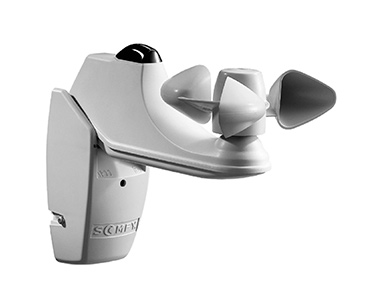 Weather Sensors
A range of weather control systems
Markilux offers a variety of weather control sensors through their range depending on the specific needs of each individual. These weather systems offer automation whilst allowing greater control & ease for the individual without having to manually open & retract their awning.
Rain Sensors
Markilux rain sensors automatically retract your awning when it starts to rain or snow & with the UK experiencing high levels of rainfall throughout the year this sensor is vital in order to avoid unnecessary damage to your awning.
The rain sensor can either be attached to a wall or on the post of an awning itself. This sensor also comes with an integrated heater when temperatures drop outside allowing it to be functional in any weather.
Light & Wind Sensor
This sensor reacts to any changes in sunlight & wind by automatically adjusting your awning depending on the conditions outside. This sensor will help protect your awning when wind speeds increase significantly leaving out any guess work when having to retract your awning.
The light & wind sensor also extends automatically when sunlight appears which helps significantly in protecting both you from radiation & any outdoor furniture from fading. Overall this sensor allows simplicity & greater quality of life for the user.
Sunlight Sensor
This sensor is powered by solar energy which means it does not need to be connected to the mains power supply, allowing greater efficiency whilst reducing your carbon footprint. This sensor does exactly what it's name suggests by automatically extending or retracting based on sunlight.
Vibrabox
The Markilux Vibrabox automatically retracts the awning based on wind loads through a radio controlled motor. This sensor reacts to vibrations from the wind & can be fitted either on the inside or outside of the front profile of the awning itself. Battery powered, this doesn't require a connection to the main power supply therefore no unnecessary cabling to deal with allowing a more discreet appearance.
Book a Free Survey
If you are interested in any of our shading solutions, please get in touch.
Discover the Range of Markilux Awnings & Other Shading Solutions