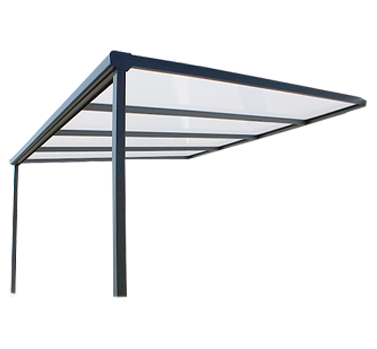 Deponti Nebbiolo Patio Veranda
Sleek, Distinguished & Economic
Transform your patio into an elegant retreat with the exceptional Deponti Nebbiolo Patio Veranda. Designed with impeccable craftsmanship and versatile features, this stunning addition combines the beauty of nature with the comfort of modern living. Whether you envision an inviting space for entertaining guests or a tranquil oasis for relaxation, the Deponti Nebbiolo Patio Veranda is the ultimate choice.
Elevate your patio to new heights with the Deponti Nebbiolo Premium Patio Veranda. With its sturdy construction, polycarbonate roof panels, and an array of accessory options, you can design a space that reflects your personal taste and enhances your outdoor lifestyle. Whether you desire a serene retreat or an entertainer's paradise, our Patio Veranda is the key to unlocking your outdoor dreams. Experience the perfect blend of style, comfort, and functionality today.
We offer a stunning range of verandas, with many options, so we absolutely have a shading solution which matches your homes aesthetic. Why not explore our full range of verandas? Or, explore our range of accessory options, such as Depontis Fiano Glass Sliding Doors, which make any veranda just that bit more classy.
Features
Width: 4045mm | 5045mm | 6045mm
Depth: 2500mm | 3000mm | 3500mm
Colour: RAL9001 Cream White, RAL 7024 Texturized Graphite Grey
Drainage: Standard Half Round Gutter
Posts: Square
Roofing: Polycarbonate (Opal/Clear/Ultra Clear/Solar Control)
Options: Polycarbonate Options, Side Gables, Side Walls, LED Lighting, Grillo Fencing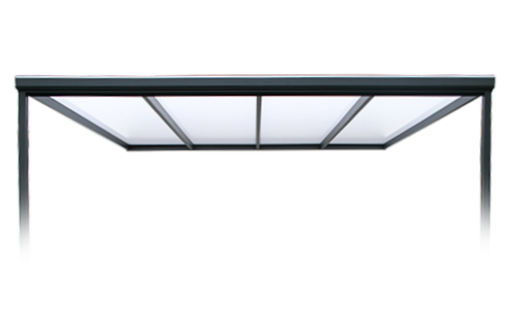 Sizes stated are Max Width x Projection.
*Other options available - see the awning model page for more details

Book a Free Survey
If you are interested in any of our shading solutions, please get in touch.
Other shading solutions you might be interested in