Markilux 6000 Awning Finished in Metallic Anthracite Grey
Access Awnings
Markilux 6000 Awning Finished in Metallic Anthracite Grey & Installed in Cobham By Our New Malden Branch.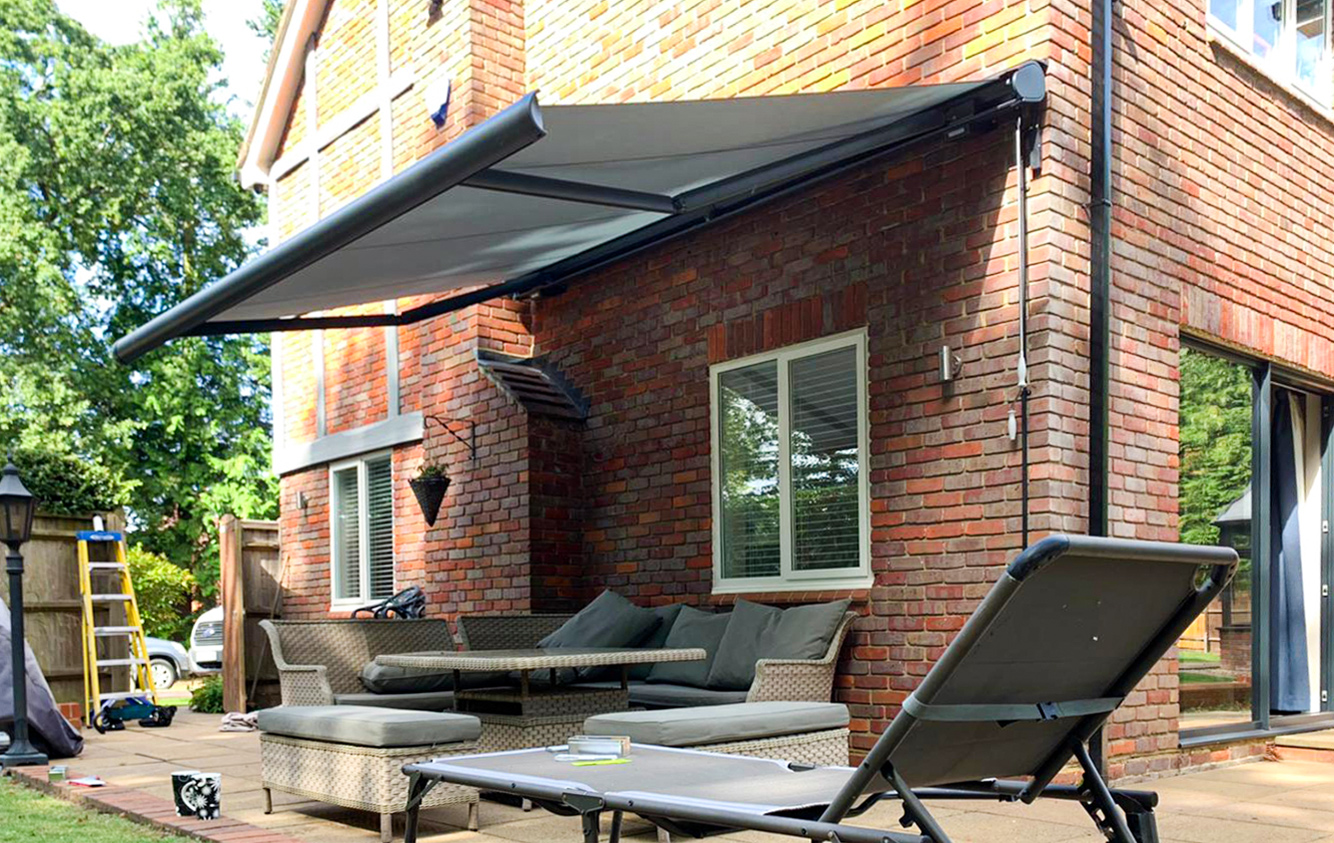 The Markilux 6000 is an award-winning full cassette awning. This awning is suitable for both domestic & commercial buildings & has a maximum width of 7m.
This awning Made to measure and manufactured in Germany ensuring high quality standards with it also being the winner of the Reddot Design Award.
The Markilux 6000 can withstand wind speeds up to 20mph (Beaufort 5). This awning is water resistant, dirt proof and has a non fading acrylic fabric with UPF 50+ sun protection.
The awning is available in 6 frame colours and hundreds of fabrics choices as standard with a choice of manual or remote control operation.
This awning was fitted with a wireless vibrabox which makes the awning retract itself if it gets too windy, an excellent smart feature which prevents your awning from getting damaged.
If you're looking to add or replace an Awning, look no further!. Call 0800 716 569 to speak with one of our experts or alternatively, visit www.accessawnings.com today to book a free survey.