Verano Awnings
Since its establishment in 1990, Verano has quickly developed into a concept in the world of sun protection. The company is unique due to its complete collection of interior and exterior sun protection solutions.
Verano's high-quality sun protection solutions guarantee comfort in your house and garden. Enjoy the shade and privacy under a beautiful terrace cover, in short, Verano products allow you to experience indoor and outdoor living in the best and most comfortable manner.
Verano products are customised especially for you to fully match your desires and your situation. In addition, Verano continuously optimises its products; innovation plays an essential role in this. You can always be certain that you acquire products that meet the latest trends and standards.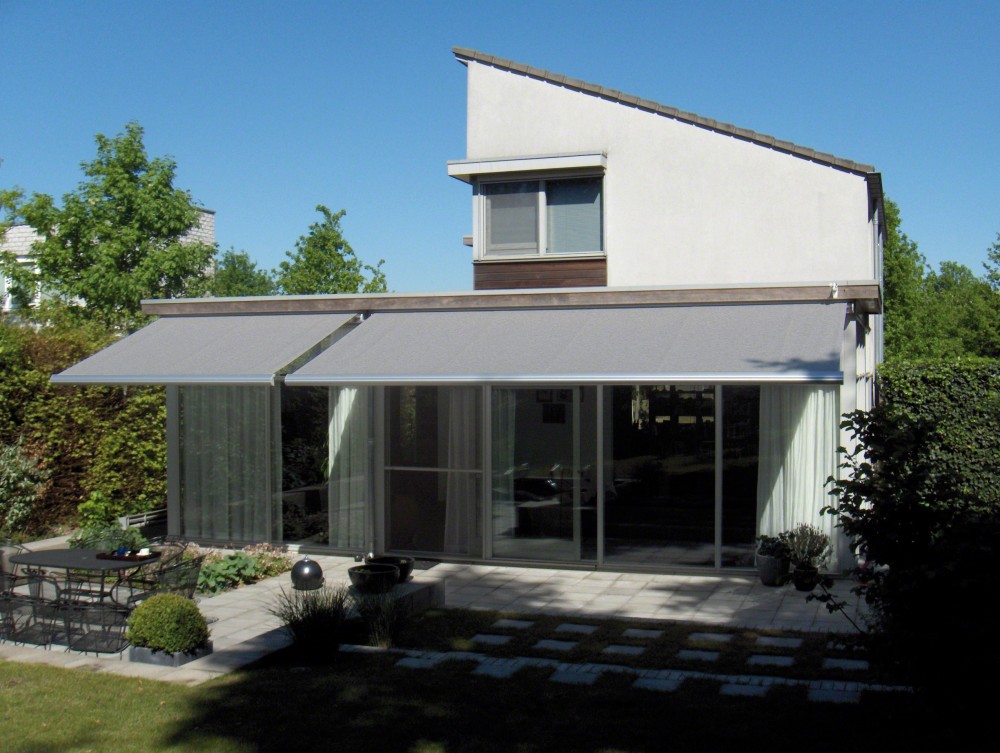 Verano is a leading brand and an international player in the project market. For example, the company has supplied over 6,000 screens for the skyscraper The Shard in London. Verano has a team of expert project employees, who cooperate closely with architects, façade builders and contractors. Verano is known to be a very flexible and engaged partner in these projects. That is why the company was chosen as the Best Project Supplier in the sun protection sector in 2011 and in 2012.
Verano guarantees optimum quality and fast delivery. It can do this because the company manufactures its products in-house in modern equipped production halls in the Netherlands and Belgium. Verano's headquarters are located in Bets in North Brabant (southern province in the Netherlands).
---
Verano has over 10 types of sun awnings, divided into 3 subtypes: the standard variant, the semi-cassette sun awning and the cassette sun awning. The first one is the most basic open sun awning: the fabric in the retracted position is still visible at the bottom and top sides. In a semi-cassette sun awning, the fabric in the retracted position is only visible at the bottom side. The cassette sun awning protects the entire fabric in the retracted position against dirt and weather influences.
V210 Rhodos – Sturdy and reliable
The Rhodos sun awning is an excellent standard folding-arm sun awning. It is a traditional variant with an even and sombre appearance. You can adjust the pitch angle of this sunshade up to 25º. The fabric in the retracted position is still visible at the bottom and top sides.
V225 Porto – Beautiful Porto
The Porto sun awning is an excellent sunshade with a semi-cassette. This means that the reflective fabric in the retracted position is partially concealed in the cassette and does not get dirty at the front side. The sunshade looks elegant and inviting due to the round corners.
V261 Geneve – Attractive Geneve
The Geneve sun awning provides you with many fine moments in your garden and gives you optimal sun protection. It is a cassette sun awning: in a retracted position, it completely protects the fabric against exterior weather influences.