Choose only the best between you and the sun
Designer Awnings from Markilux
Sizes stated are Max Width x Projection.
*Other options available - see the awning model page for more details

Great range of awnings and shading systems
to make your outdoor life more enjoyable
Access Awnings are one of the South East's specialists in residential and commercial awning solutions. Providing professional installations of shading systems, patio awnings, pergolas, permanent outdoor shading structures and retractable awnings from top German manufacturer, Markilux. Our awnings will allow you to enjoy the outside all year – even in diverse weather.
Our extensive range of German made, award-winning Markilux awnings provide new open space for you to enjoy in most seasons as well as adding value to your property. Let us inspire you to get the most out of your home and garden. Explore our range of retractable patio awnings, free standing awnings and pergolas or find out how and why would you benefit from having an awning at your property or business location.
Explore our latest addition in our retractable awnings range – the Markilux MX-4 Awning or our new all-weather outdoor living solutions from top German brand Erhardt – Glass Verandas & Glass Rooms.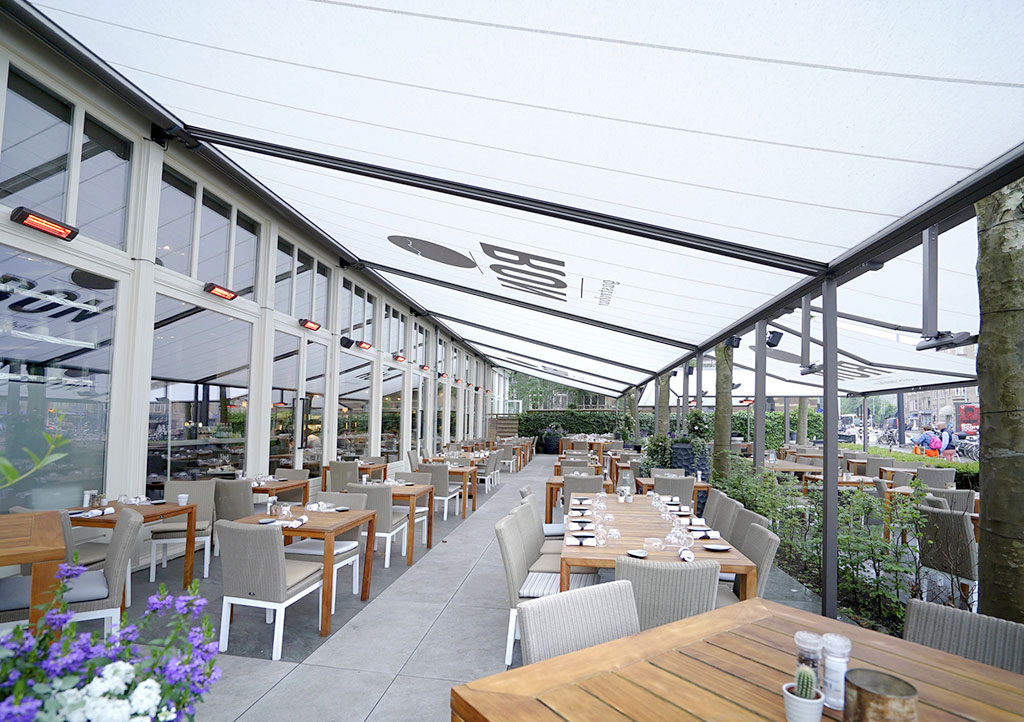 Explore our commercial awnings to find the right shading solution for your business.
Whether you need a retractable awning for your bar or cafe, or looking for a more permanent outdoor shade for your restaurant, we have a range of awnings, shop canopies, pergolas, free standing awnings and modular shade structures.
With a vast choice of hi-tech fabric covers, colours, customisation options, IR heaters, LED spots and LED lines, we are able to create a shaded space your customers will love.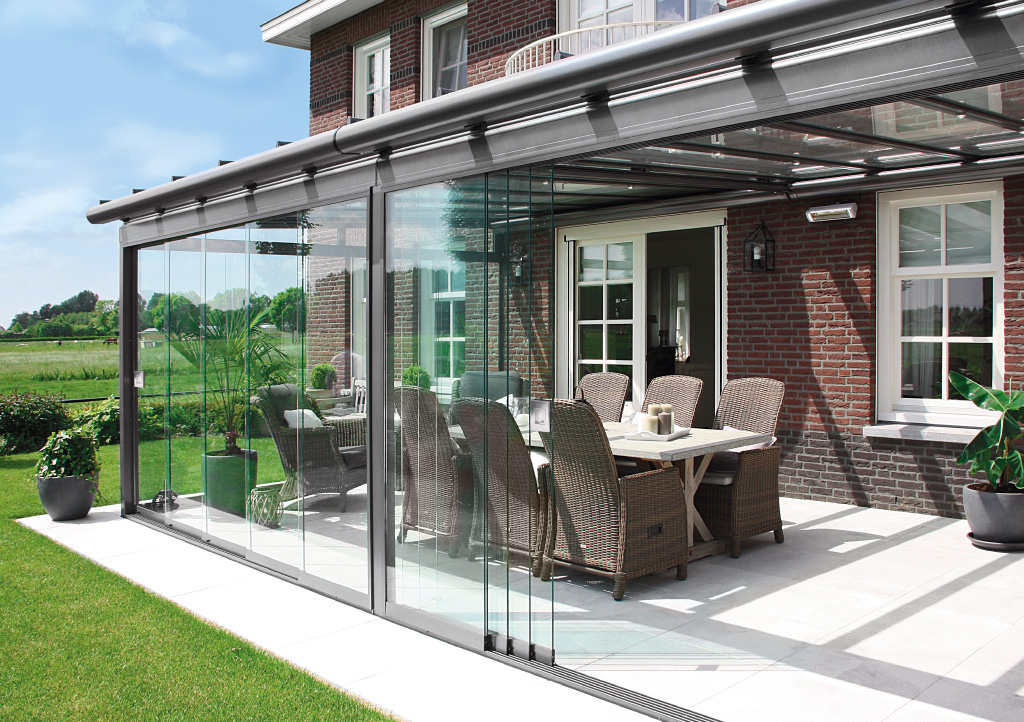 Expand your outdoor space with glass room or modern glass veranda.
Manufactured in Bavaria, Erhardt has many years of experience in manufacturing premium aluminium and glass outdoor structures. Providing attractive and intelligent design that seamlessly integrates with almost all types of architecture.
A great range of accessories, additional shading solutions, LED lights or IR heaters will make your new glass room or veranda a perfect year-round relaxation space.
Discover the Range of Markilux Awnings & Other Shading Solutions