We cater for all awning needs both commercial and domestic. Aside from our supply and fit package, which we highly recommend for customers, we also offer the professional range of awnings for DIY installation.
Awnings on a patio or deck allow you to control the amount of shade or sun either manually or with the touch of a button. They can be installed on the side of your house in a few hours to provide a shade canopy for protections from the sun and rain. A standard select range of awning sizes are available for DIY installation, see below for our tips on DIY installation:
Mark the location of the awning on the side of the house, making sure it is level.
Mark a line in the position for the support brackets.
Attach the brackets to the house making sure they are plumb.
Lift the awning into place and bolt it to the brackets.
For electric awnings, plug the cord into an electrical outlet and use the remote control to extend and retract the awning.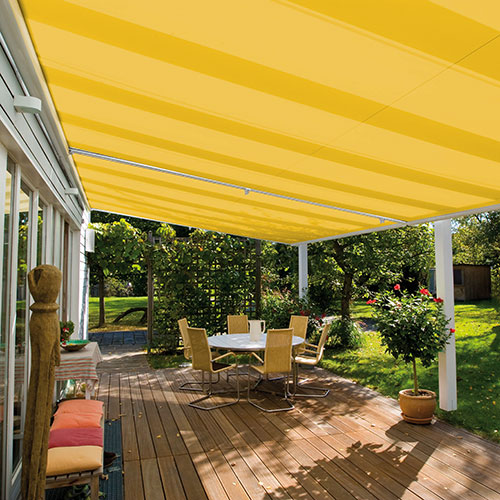 As most of our professional range awnings are only available in custom sizes, for your peace of mind they really need the detailed knowledge and accurate measuring that one of our trained representatives can provide with our supply and fit package contact us for more details.