Awning Automation
Motors are available either as standard or as an option to power most of the products that we offer.
Accessories and controls for all the different awnings and other sun shade products, that we supply, are available to enhance the products, to ensure efficiency and to increase safety during use and most importantly when left unattended.
All of the controls and accessories below can be specified by our trained advisors to match your exact requirements. They will enhance the functionality of the awning, prolong its serviceable life and our sensors take care of safely retracting the unit when the awning is unattended and the weather changes for the worse.
All of these controls and accessories have adjustable settings to suit your specific requirements, lifestyle and property.
The majority of our electronic controls can be added retrospectively to existing installations but for economical reasons should be included at the time of installation. The exception being the motors which can only be factory fitted at the time of manufacture.
Upgrade and accessorize your awning by adding additional features to your installation.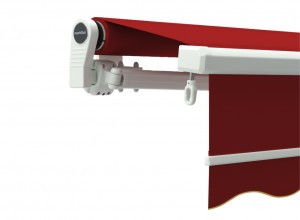 Create new living space in the open air under patio awnings 6000, 5010, 1500, 1600 / 1600 stretch and 1300 Basic
With a shadeplus – the awning within an awning – you can adjust the shade to your liking, regardless of the position of the sun. Without having to change the pitch of the awning itself you can extend the shadeplus to provide just the right amount of shade – down to a maximum drop of 210 cm*!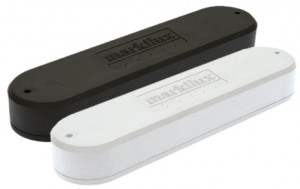 Small, intelligent, battery powered: depending on the windload, the markilux Vibrabox makes a radio-controlled motor-driven awning retract if the wind becomes too strong. Fixture to either the inside or outside of the front profile. Available in white or anthracite.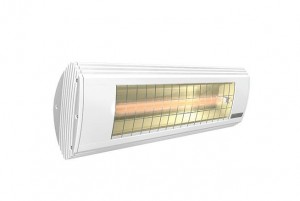 Cosy warmth when it starts to get cool
Feel the warmth in an instant and enjoy more of the evening outside. Warms people and not the air, creating noticeable warmth in the enclosed space under the awning within an area of approx. 9 to 12 m²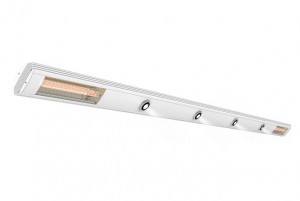 Warmth and light in stylish combination
The stylishly hotspot combines cosy warmth with subdued lighting. In the protected area under the awning it gives warmth – with no heating up phase – and provides lighting at the same time.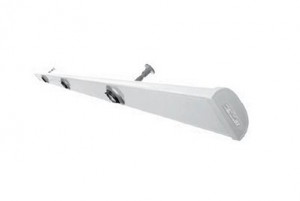 The unobtrusive lighting bar
The spotline with turn/tilt joint can be retrofitted to the wall or ceiling as we as t yoru awning. The built-in spotlights can be adjusted individually – they can be rotated through 360° and tilted by up to 60°.